Date: October 7th, 2015
Birkan Batuk Wins the MVP Award...
In Men's 31st Presidential Cup challenge, our vice captain Birkan Batuk won the most valuable player award.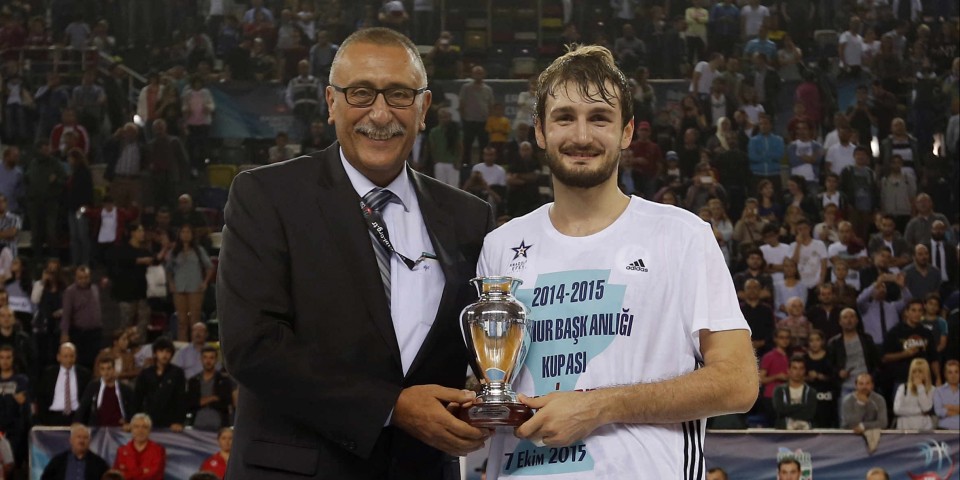 Playing with 18 points, 3 rebounds and 1 steal in 29:36 minutes, Birkan Batuk scored all of his points from three point field goals and displayed the most valuable performance of the match.