Date: April 8th, 2017
Perasovic: "We are all very excited to get to the Final Four..."
Defeated by Spain's Real Madrid 97-80 at the 30th-week match of Turkish Airlines Euroleague, Anadolu Efes head coach Velimir Perasovic stated his thoughts at the post-game press conference: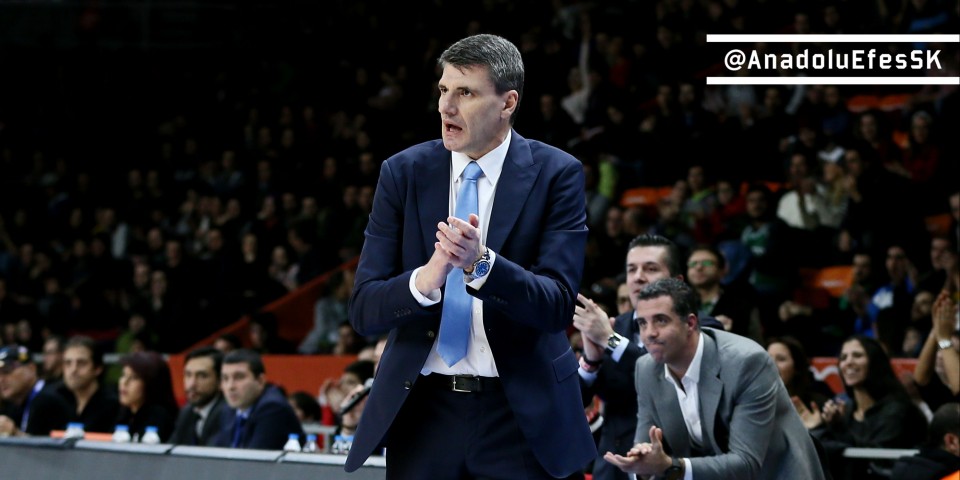 "First, I would like to congratulate Real Madrid for its first position and today's win. I think they played a wonderful regular season and deserved first place. They also deserved to win in today's game because they played excellent in the final five minutes. They overplayed us in those minutes, but the game had been very balanced until then. That shooting streak from Carroll and Draper in the fourth quarter allowed Madrid to win the game. Any team we could have in the playoffs would have been an excellent one. Olympiacos is one of the most solid teams in the continent and obviously, with the home-court advantage, they are the favorites in our series. Once you get to the playoffs, we are all very excited to get to the Final Four."
Anadolu Efes's successful player Bryant Dunston also stated his thoughts as: "We came out and we played pretty intensely in the beginning of the game. Defensively I thought we were doing pretty good and we attacked them on the rebounds. At some point in the game, we lost our concentration and we stopped doing that. We let their shooters get some open shots and they made some tough baskets. And once the crowd got behind them it was over. We can't hang our heads now, we have to look forward to playing in the playoffs."