Date: December 2nd, 2017
Stimac is on the week's most impressive performances list again…
Anadolu Efes defeated Italy's AX Armani Exchange Olimpia Milan team at the 10th-week of Turkish Airlines Euroleague 73-68, Vladimir Stimac finished the match with 29 PIR and placed in the week's most impressive performances list.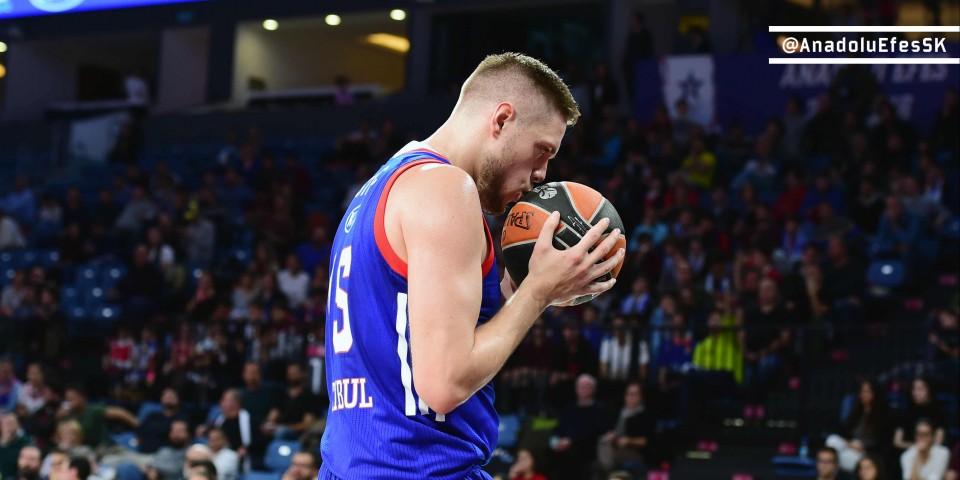 Vladimir Stimac, who played for 24:22 minutes, scored 19 points and 10 rebounds, and thus gained 29 PIR. The week's most impressive players have 30 PIRs each and those are CSKA Moscow's Nando De Colo and Panathinaikos Superfoods's James Gist.
As already known within the match we have played in Euroleague at the 6th week with Spain's Barcelona Lassa team at the away game and won with the score of 89-85, Vladimir Stimac gained 29 PIR again and became MVP of the week. Also, another successful player of our team, Errick McCollum, gained 33 PIR from the game that we have played against Israel's Maccabi Fox Tel Aviv team and won with the score of 92-72, and he also was placed on the most impressive performances list on the week.