Date: February 7th, 2016
Dusan Ivkovic: "We were bad in the beginning of both halves..."
Defeated by Galatasaray 78-85 at the 17th week match of Spor Toto Basketball League, Anadolu Efes coach Dusan Ivkovic stated his thoughts at the post-game press conference: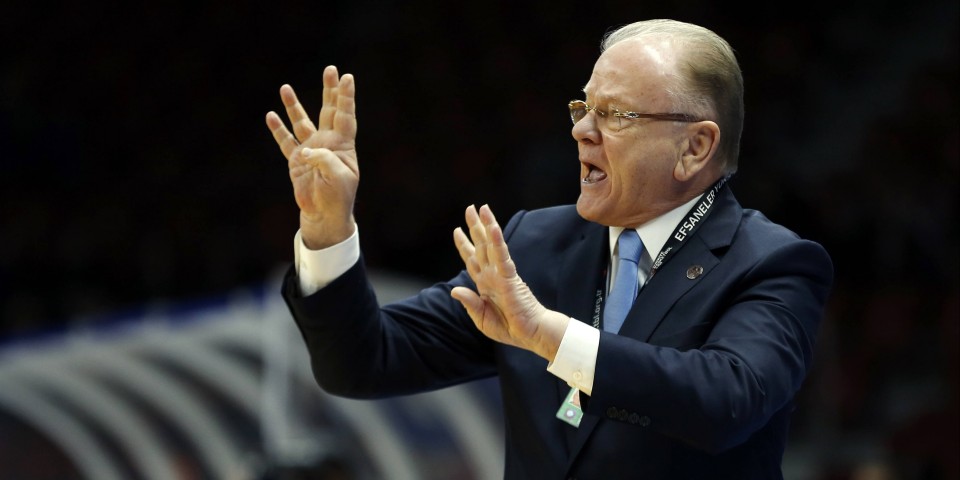 "Today, Galatasaray was the better side today on the court, and they deserved the win. For us, the critical moments of the match were the beginning of the first half and the second half. We missed four uncontested three point attempts in this part of the game, and failed to capitalize on seven easy turnovers afterwards. Galatasaray was very successful. For instance, I would like to congratulate Micov, who scored 23 points and never missed a field goal. We allowed them to do what they wanted. My lads couldn't manage to play in a professional manner. We were bad on defense. This is not the real talent level of my players. Especially our young prospects need to learn what makes you win or lose a match. For the second time this season, we played a very important Euroleague match followed by a crucial match in the Turkish League only within two days. This was the case in our sixth week match in the league against Beşiktaş. I don't understand why we play on Sunday after the match against Fenerbahçe. Galatasaray played their Eurocup match before us, and will play their next match at Eurocup on Wednesday at home–not on the road. I'm not trying to come up with excuses, but this has been the second time that we are experiencing this. My team's reaction today was bad and unprofessional. I bear full responsibility of why my team has played like this. Now, we need to prepare for our Euroleague match against Panathinaikos during the week as good as we can..."
Anadolu Efes's young talent Oğulcan Baykan stated at the press conference that they had problems concentrating on the court.